The European Salary Survey 2019 is available
The Robert Walters European Salary Survey is available and you can request your free copy now. Don't miss out on the most up to date salary information and employment trends in Germany. The annual book contains recruitment market updates, hiring advice and salary information from across our European markets.
For employers - With the latest information on salaries and employment trends across a range of industries, as well as hiring tips and advice, our 2019 salary survey will ensure you are best positioned to attract and retain top talent in your sector.
For employees - Due a pay rise in 2019? Find out what you're worth with the most comprehensive list of global salaries in the industry. Or if you're considering making a move, find out what skills and experience employers are looking for, across a range of sectors in Europe.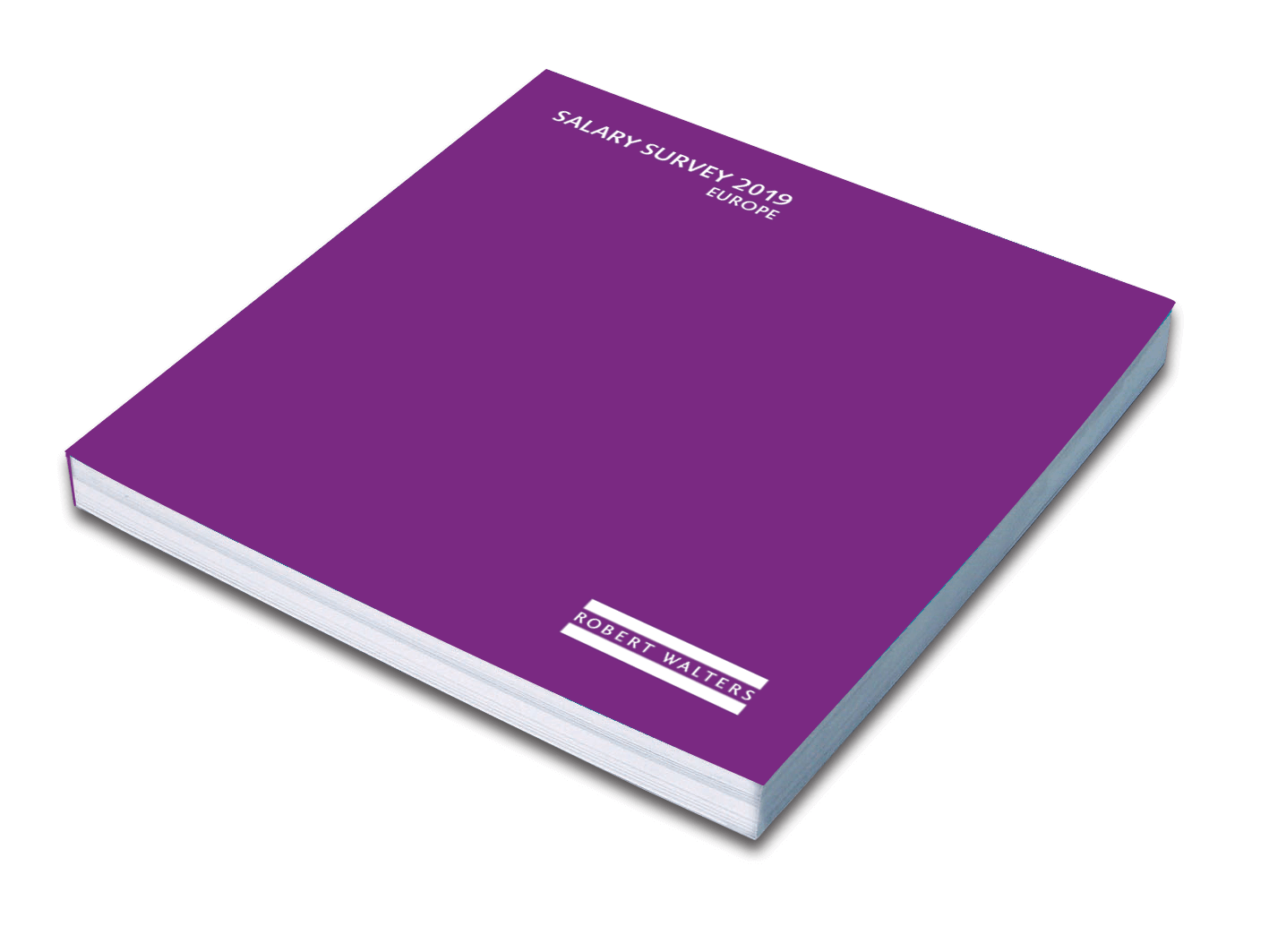 About the European Salary Survey 
Now in its 20th edition, the Robert Walters European Salary Survey is a comprehensive review of professional salaries and recruitment trends across Europe. The book also covers regional recruitment overviews for Australia & New Zealand, Greater China, South East Asia, USA and Middle East & Africa.
The European Salary Survey is free and based based on the analysis of permanent, interim and contract placements made across the UK, Ireland, Belgium, France, Germany, Luxembourg, Netherlands, Portugal, Spain and Switzerland. 
Hiring trends in Germany in 2018
The German recruitment market has traditionally been candidate short, especially where senior professionals are concerned. However these shortages increased in 2017 as the economy improved, which led more companies to try to hire new talent.
In financial services, front office professionals were highly sought after in Frankfurt, particularly junior and mid-level M&A and corporate finance specialists. The candidate short market forced employers to source additional staff, as professionals were less willing to work long hours.
Mid-office professionals, such as specialists in finance, audit, legal regulatory, compliance and risk, were also in high demand, driven by the positive economic environment and the potential for certain functions of banks and financial services firms to relocate to Germany following Brexit.
SME businesses were also active in hiring, taking advantage of opportunities in e-commerce and digitalisation to expand and remain competitive in a globalised economy. Professionals with a background in tech, web development and related fields were highly sought after, particularly sales and marketing specialists with experience in growing market share.
Within the legal sector, demand for associate level professionals outstripped supply, regardless of the area of specialisation, as candidates at this level
Read more
»